Lean Six Sigma Curriculum for Nashville College & University Students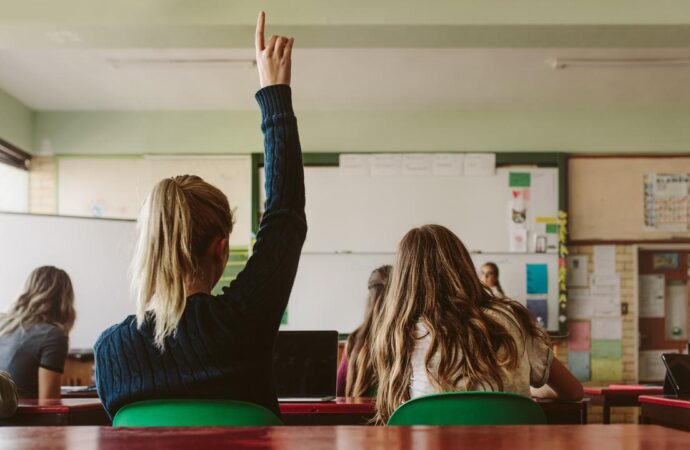 Lean Six Sigma at community colleges is growing in popularity because it doesn't help educators, professors, and the entire institution only; it allows students to add value to their curriculums, get better results during their projects, and be a great asset to any company they decide to work for. We have been helping community colleges in Nashville for a while, and we couldn't be prouder of the results we at Lean Six Sigma Curriculum for Nashville High School Students of Tennessee have helped them achieve by teaching them how to utilize Lean Six Sigma accordingly.
Let's say you don't know what Lean Six Sigma is, and this is the first or second time you heard about it—probably more than a couple, but you finally took the step of learning more.
Essentially, it is a business philosophy that seeks to improve efficiency and reduce variability in business processes, mainly manufacturing, as it is where its inception comes from.
However, it has been proven over the years that it can be applied to many other industries and that even individuals, in their personal and professional projects individually, can use it to boost them and ensure they don't take unnecessary steps or just reduce the time and resources they utilize while still boosting their earning. There's a lot you can do with this method; that's a fact that continues to surprise many yet proves it every day.
Lean Six Sigma can also be used to automate or improve any process when going over the structure it offers and how it can be combined with other resources and tools today. This applies to education at both lower and higher levels.
Community colleges and the methodology aim to provide students with more tools and resources to grow and improve, assist professors and educators in their methods, and equip the education system to prepare them accordingly.
How Can It Be Used in Any Community College?
LSS combines the Six Sigma and Lean methodologies, which work towards continuous improvement. Its structure and principles can be shared, and they can be used in education. One of the main additions that can be utilized in any college or educational institution includes the DMAIC structure, which stands for:
Define the problem.

Measure performance and the issues.

Analyze the root cause of the problem.

Improve the process.

Control the entire process and solutions, so there's continuous improvement.
Students and others in the community can access Yellow Belt or Green Belt Training and get certified later on.
Lean Six Sigma Curriculum Pros of Nashville has a course that has been a tremendous help to our main college in the city and surrounding areas and supports all communities throughout Tennessee. This course has proven to be a huge success for educators and students alike.
What Are the Main Benefits of LSS?
LSS provides a range of tools that can help with issues in any process, establish a better structure in any industry or company, and ensure the person trained grows, making them more capable of problem-solving and decision-making.
As a college student, this will allow you to contribute more to your future employer or expand your knowledge, develop new skills, and ensure you have more tools and abilities for your personal projects.
You'll be happy to learn that the average salary for Lean Six Sigma practitioners is also higher than regular workers. Thus, most salaries increase by at least 5% if you are trained and certified compared to other employees.
This is because institutions and employers recognize the importance of Lean Six Sigma and are willing to offer more benefits to people who have studied it.
Educators and professors have also started to request this training in our company, and even colleges and universities have opened the alternative for them to take it as this will help build a better education system within the community.
Here's How You Access Our Training
For more information about our training and certifications, we recommend you to contact us. We are the top company in the city and state, assisting students, educators, and institutions equally.
Yes, this means you can rely on our training, either if you are a student or professor or a college that wants to give its community members the chance to boost their skills.
Our Yellow Belt is an excellent introduction to LSS. It can be done online or on-campus in about 7-10 days. The Green Belt may take longer (10 to 15 days) but includes more practice and preparation for large-scale projects, but requires a yellow belt since it is necessary to follow the assigned levels.
We will offer certification after you have completed your training. To verify your knowledge and to give approval, you will need to take one of our exams so we can issue it soon after.
If you have any questions, just reach out to our experts, and they will be happy to help you.