Lean Six Sigma Curriculum for Nashville High School Students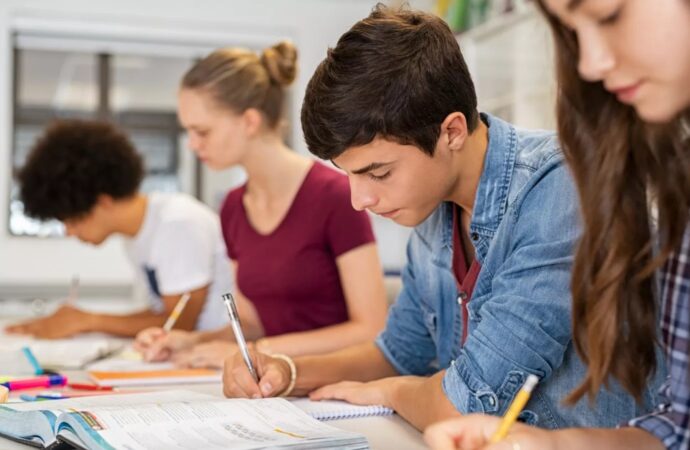 Over the past five years, our team at Lean Six Sigma Curriculum for Nashville High School Students of Tennessee has noticed how LSS can be a great addition to high school students' curriculums and their learning process. After all, the methodology works around personal growth and developing new skills such as problem-solving. Since it is a method valuable for all companies, career advantages are only natural for each student right after graduation and in the future.
This is why we always encourage high school, school boards, and all members and institutions in the district to set a program for their students so they are able to take LSS, at least, as an elective that can earn them more credits and contribute the some of the practice they usually miss.
It may be difficult to get Lean 6 Sigma training available for teenagers as not many in Nashville offer the opportunity since companies believe all the knowledge acquired from the methodology benefits businesses and professionals alone.
However, LSS includes knowledge, training, experience, and all the skills that any individual needs, even if the person may use or not the methodology in the future. Students may be unable to access it because of their age or availability, but we're here to help with this.
Our Lean Six Sigma training for high schools, school boards, students, and as an extracurriculars is here for every educational institution in the USA. Thus, make sure to rely on us to access it either if you are:
A parent that wants the best for their children.

Schools that finally want to integrate it.

Students who notice the importance of Sigma and want to make this decision themselves.
We also have the ability to add more elements to our outline for each class or level depending on the students' needs. Before you make a decision, we encourage you to review the details and features of our courses. As a student, we want you to feel confident in what you receive or what you choose for yourself.
What Will You Learn with Lean Six Sigma?
The level or belt process for any course will be the exact same in terms of how our experts will reach out, how they will introduce students to Sigma, and the basics. However, the content can vary, and since some of the belts in the methodology are too advanced and students won't be able to meet the basic requirements, we decided to open Yellow Belt Training and Green Belt Training for them only.
The yellow and green belts, in this case, are the only ones they can access for two reasons:
Black belts are permanent training, and being an expert in it means you have had experience in teams and companies implementing the methodology, with a minimum of two years of experience.

It is crucial to fully understand the process and learn valuable skills to help students meet their specific needs.
Both of our belts will allow students to work with LSS around their personal projects and needs while having advantages when applying for jobs or even going to college for higher education.
The yellow belt's goal is to help them understand their responsibilities as well as how to manage individual tasks. Inculcates them on how to be organized and covers all important topics related to Six Sigma; it's about improving their work habits while teaching them the methodology.

We will focus our efforts on team-based goals for the green belt, but students will need to have completed a yellow belt and obtained the certification before they can take this one. In the outline, we also include how they can work with the method, be leaders, and ensure companies see them as valuable assets thanks to their knowledge. All this is covered here.
As you can see, they will be given the proper training in the methodology. Our goal is to help them prepare for their future careers and professions while developing their personal skills.
Do High School Students Get a Certification?
If they have taken the training or course with us, they should be eligible to obtain the certification. However, if they didn't receive their certificate from us before, we offer the opportunity to take the exam to test their knowledge and to verify their eligibility to receive it. If they were trained by other experts yet want our certification, we also open this option of paying the fee, taking the exam, and passing it.
It is important that you remember that it can be more challenging than regular training to get certified. This is why we have made it possible for every student to be certified after completing a course and taking the test just a few days after.
LSS certification will show the course that was taken and the belt that was just completed. They will be able to show future compliance and understanding, so companies want to hire them for their LSS knowledge alone.
Is it worth it to include LSS training in your schedules so you can get certified? Absolutely.
Although it sounds too exclusive, it is not. Instead, it is possible to include all students in small and large groups, depending on how this program will work for them.
If you're a high school student who is looking for more options, our team at Lean Six Sigma Curriculum Pros of Nashville remains open to providing you with the best service possible.
We're right here for schools that want to include it in their general curriculum of studies!